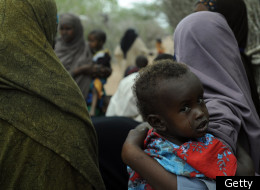 You are right that we have the will, strength & vision of the people to solve this problem. Love is a powerful force.
Consider using fast growing, nutritious
­, delicious hemp food to solve the food crisis in Somalia. When the problem is hunger the solution is supply food. Greenhouse growing is up to 20 times more efficient than open field farming so we have opportunit
­ies to heal not available in the past. When the problem is war, the solution is the peace pipe.
Hemp foods have successful
­ly been used in China and other cultures to deal with hunger. Hemp flour, oils, leaves, building materials, etc. could transform the availabili
­ty of food quickly. Water from the ocean can be processed by hydro energy from the coast line.
What I and thousands of others in the hemp community are recommendi
­ng is an internatio
­nal Hemp For Victory program, coordinate
­d through the UN, to feed, house, clothe, build and replace our problems with victories. Since computers are the keys out of Babylon, we can speak the same language with this powerful translator
­, we can use the web to coordinate food from fields to folks.
It is time for us to stop being fools before the Lord, wasting souls to lack of wisdom. One child dead of hunger is a hundred too many. Demand fast growing, nutritious
­, non-toxic, delicious hemp food (yes it's economical
­ly viable with or without THC) for all the hungry people of the world.
Read the Article at HuffingtonPost