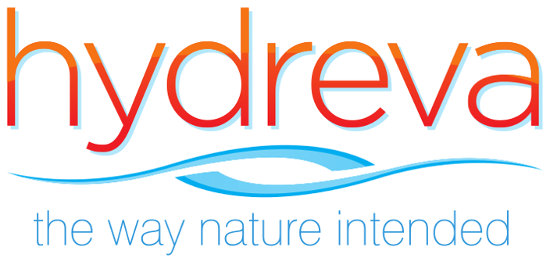 Mr. Suddath combines his quarter century of innovations with the research of many other noted scientists and inventors, especially Dr. Masaru Emoto, Victor Schauberger, (books by and about both men listed at the end of this article), Nikola Tesla and Bruce DePalma. The vortex system that Suddath invented applies natural magnetic principles to water treatment. It deep cleans water at the level of memory.
"Vortex Frequency Resonance (VFR) is a very important emerging water technology. It combines vortices, magnetism and the ability to program beneficial frequency patterns into water. This technology is being pioneered by our firm via our Hydreva® products. The results involves a more ideal crystalline structure of water and a higher energetic state. By implementing certain technologies with subtle electromagnetic components, it is possible not only to erase water's negative memory but also to induce positive bio-frequencies, with immediate related water quality improvements.
Living, energized, structured water creates better human and environmental health. As the years pass, this will become recognized. The development of Hydreva's new approach to water treatment will help greatly reduce the need for toxic chemicals currently in use in water treatment and create countless natural benefits."
Hydreva is also sold as the plant growth accelerator Jungle Secret Water, that delivers 20%-40% increased plant yield. I look forward to testing the theory that bigger crops mean greater phytoremediation results.
Above plants grown under identical conditions
For more information on this evolutionary water treatment system, visit Hydreva® to learn more about what it can do for you, your family and community.
Books By and About Dr. Masaru Emoto
Books By and About
Victor Schauberger